Enclosed Blinds
ODL Doorglass Blinds, blinds encased in panels of glass, stay safe from dirt and grime created by animals, children, or other mess makers. They have received both the Window Covering Manufacturers Association (WCMA) Best for Kids certificate and the Parents for Window Blind Safety (PWBS) Seal of Approval because of their lack of hanging cords. These organizations recommend windows without easily grabbed cords in family households. Inspired by Glass is proud to provide ODL Doorglass Blinds that are safe to use for both children and pets.

We recommend installing our door blinds in exterior-facing doors, patios doors, and French doors. Shut them for total privacy, let in the outside, or choose any option in between, all at the touch of a finger. Since each door blind is encased in glass, both ODL Enclosed Blinds and ODL Add-on Blinds stay 'like new' for much longer than traditional blinds.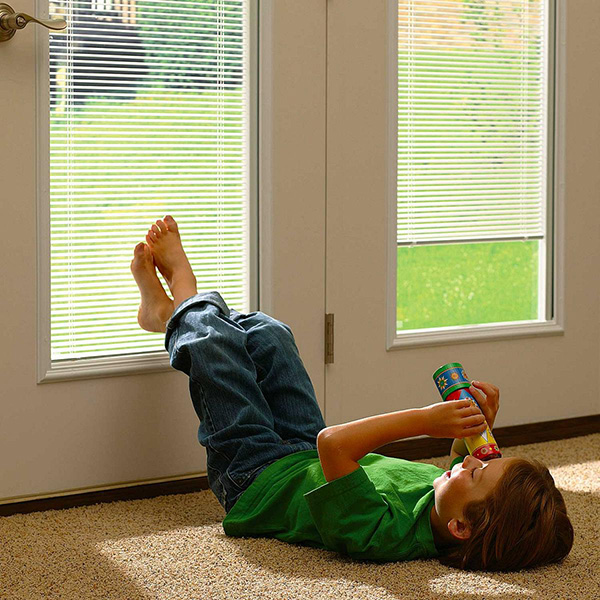 Storm Doors
With Andersen Storm Doors, Inspired by Glass offers a fantastic option to upgrade your entry doors. They are created to fit most existing doors, and add many perks, including extra sunlight and air flow, heightened energy performance, and increased visual appeal. Installing our storm doors is a straightforward process with our professional installation services as well.